Weeeeeell… it's January 8. Let's just address the elephant in the room. We are a week into 2021 and I'm just posting my Word of the Year (resolution, recap, whatever) post now.
Did I mean to disappear for two weeks?
I did not.
Is it now too late to post a 2020 recap?
Yeah, it probably is.
Nobody wants to read that maudlin nonsense, everyone just wants to move on to 2021. New year, new word. I watched a YouTube video today in which the youtuber read their 2020 goals and whined about not doing them/said "I jinxed the year. I know the video was supposed to be cute and funny but I just rolled my eyes so hard.
Words About My Winter Break
Look, here's the thing. My 2020 winter break went exactly the way you would expect it to. It caused my year to end in the most 2020 way possible. Allow me to elaborate.
First, Calgary had a massive snowfall on Dec 22 and my condo board/management company/snow removal company essentially just collectively lost their minds. I was trapped in my parking spot for over a week until one of my neighbours finally used a snowblower to clear our entire back alley. (Yes, I do pay condo fees for snow removal. Yes, they did – sort of – remove snow around the parking spots in the front of the complex, but not in the back.) I am still mildly in a feud with my board about this.
Second, this shouldn't seem like a big deal. After all, it was a COVID Christmas, so I didn't have anywhere to go, right?
Wrong.
I did have places to go, in fact. The lingual wire on my bottom teeth came off not once, but twice and I had to go for emergency dental work both times. (The second time was on Christmas day) I have had this wire for 18 years and never before has it caused any problems but… 2020, man.
Look. I know I am very very lucky and that there are many others having way worse times. I can read the room. This are minor, tv sitcom level annoyances. But, man, did my 2020 end in a very 2020 way.
Words About the First Week of 2021
It's just been busy. Every year, I coordinate a course from January to March at work. This year, the course takes my least favourite scheduling format – because of where the holidays fell, I returned to work after winter break on the same day that the course started.
I can't post course materials before break because this can be viewed as a suggestion to work ahead – breaks are supposed to be restful! So I ended up having to post a bunch of stuff while actively running course learning events and managing everyone's post-Christmas chaos.
… Anyway. Work problems are not interesting problems. And also – confidentiality and all that. Just trust me that it was mentally draining and I needed to get away from the computer at the end of the day. It's not always like this, though, and it's all good.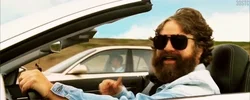 Words About 2020
Like I said, I don't plan to say a lot.
What I will say is that I feel like 2020 was a year of Comfort.
I'm not saying the year was comfortable. It was anything but comfortable. But because the year was so uncomfortable, we all spent the year trying to create comfort. We did things that were easy and felt safe because that's what we needed while the world burned around us.
This was right for 2020.
But for 2021, I feel like I need to shake this off a little bit. I can't stay in my comfortable nest forever. Which brings me to my 2021 Word of the Year…
2021 Word of the Year: Reach
What's the opposite of Comfort?
Well… you read the heading. You know this.
It's Reach.
This word will remind me to move slightly beyond the places where I feel comfortable. It's not a resolution. Just a reminder.
This month, I am doing a bunch of things to help me figure out what my habits are. Where my comfort zone really is. What patterns I fall into. I am doing Yoga with Adriene's 30 Day Yoga Journey, Dry January and my yearly no spend January. I'm not necessarily looking to "win" at all these challenges, but I am looking for an opportunity for self reflection.
Once I know where I am right now, I will know what I can reach for.
Bring it on, 2021. I'm here.